The Shieling Project
Jun 26, 2020 @ 5:42pm
Emily Hesling
Love it! It's like a really epic garlic crusher
Joyce Gilbert
Well done! The clover is smelling wonderful here. What do you have in your hay? I read that buttercup is toxic until it's dried. Xx
Mhàiri Baird
Very nicy! Rockin the beardy look too by the way 😊
The Shieling Project
That is awesome
Jo Polak
Well done Sam, brilliant design. We have one that makes small round bales, its made from one of those big plastic barrel floats that washed up on the beach. You have to jump on the lid to compress the hay!
Kelly Richardson
Wow! That is fantastic! You guys are really loving the shieling life during lockdown 🙌 x
Heather Marshall
That is epic. Well done. Hope you got loads of bales. Just read whole post. 16 bales. Good going. No wonder you look so chuffed.
Ian Dwyer
Very cool, the definition of Health Robinson. Very cool.
Jeannette Campbell Murray
That's brilliant, necessity is definitely the mother of invention 😊
Phil Baarda
Wow! Excellent Sam!
Liz English
Excellent design!!
J Mc Scotland
Well done, that is a classic
Kirsty Millar
That's completely fascinating 💚
Kresanna Aigner
👏🏽👏🏽👏🏽👏🏽👏🏽👏🏽👏🏽👏🏽💚
Jonnie Bgud
That's awesome, you do need some Benny hill music for video though! Carol's just got a Scythe, she may be asking to borrow this soon...
Ryan Dziadowiec
The hay compression arm coming down from the top was a cool feature but the side door for easy hay access definitely takes the prize for design! 😁
Julie Watson
I'm just loving watching this. You look very chuffed.

Jul 6, 2020 @ 1:31pm
Our turf roofs are looking very verdant just now - lots of grasses and wild flowers - a great roof top habitat #livingroof https://t.co/hJ9MP1MjLP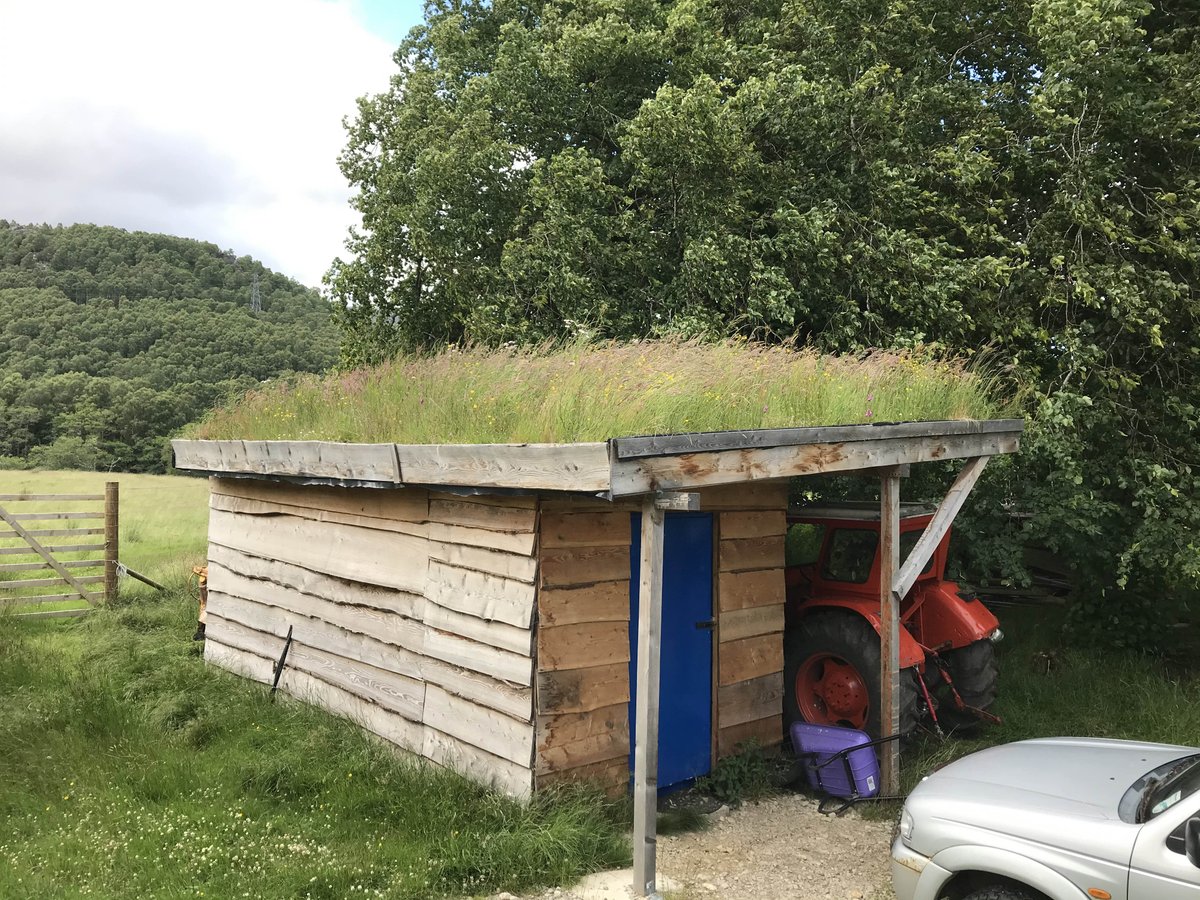 Jun 25, 2020 @ 5:39pm
All primed and ready to bale tomorrow if the weather holds in the morning. Bodged up this hand baler and tested it tonight - and it works a treat! We'll post a video of how it works tomorrow #handtools #hay https://t.co/Ny4cbf2w4d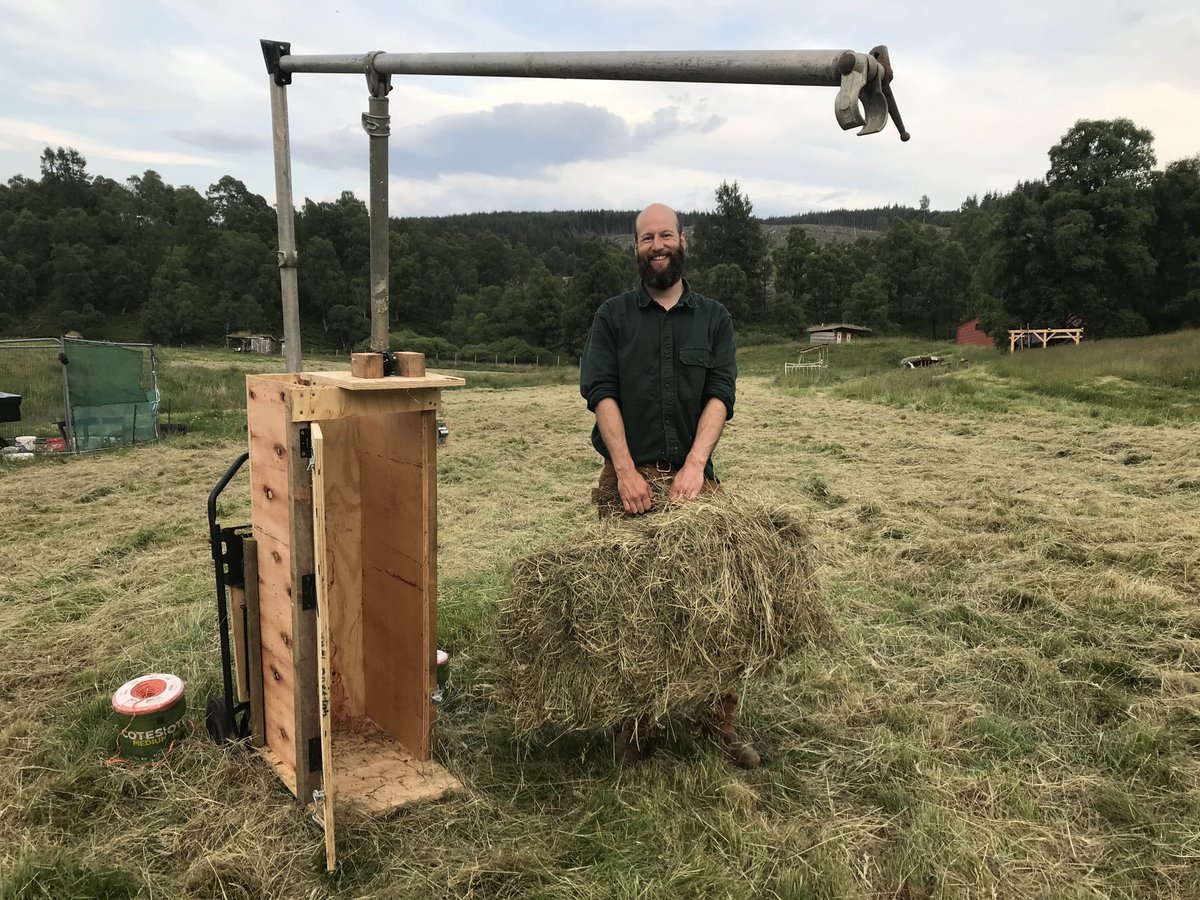 Jun 16, 2020 @ 2:16pm
Our lambs are growing fast. Almost as big as their mums! https://t.co/iJQn1y6F7k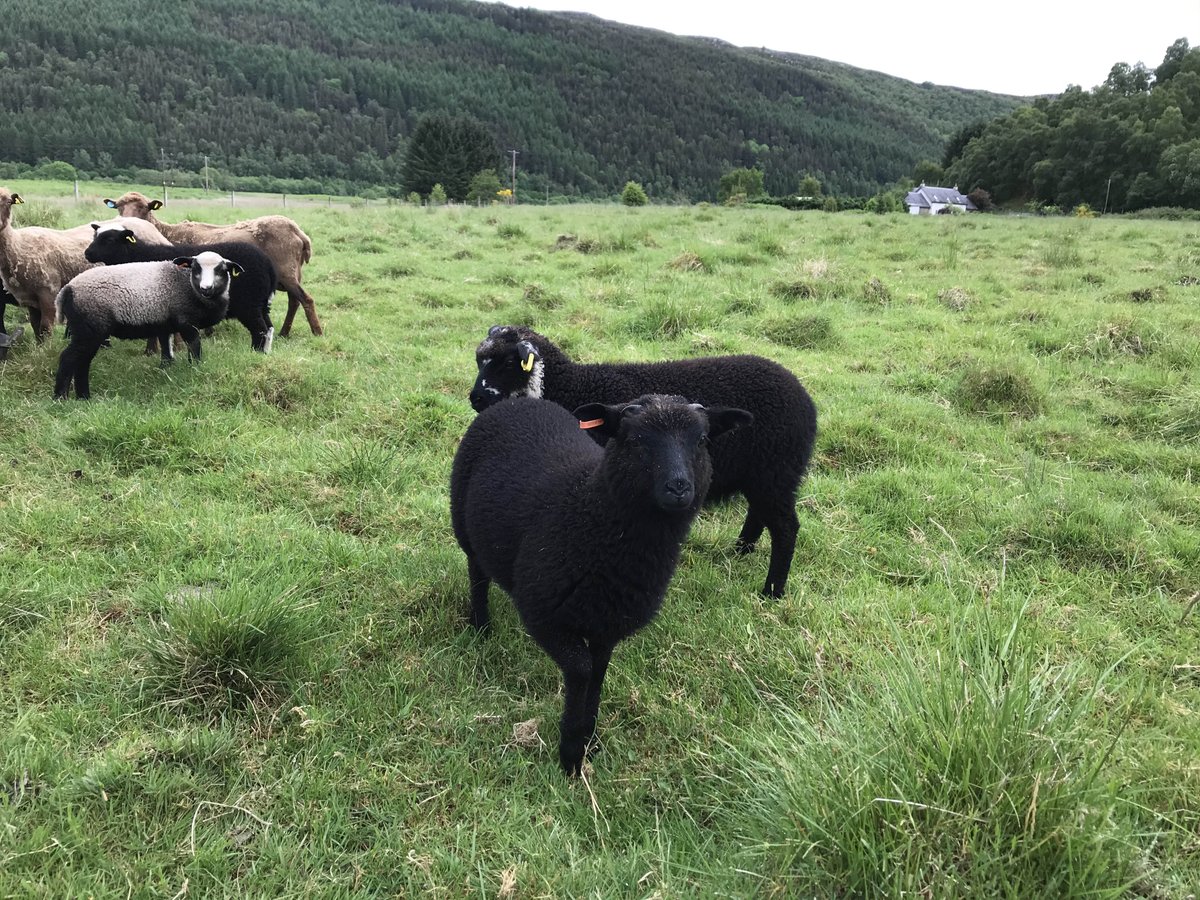 Photos by the Shieling Project, Mhairi Baird, George Logan and David Powell