Subscribe to our newsletter
Photos by the Shieling Project, Mhairi Baird, George Logan and David Powell
The Shieling Project
Feb 21, 2019 @ 2:47pm
Enrol now to make Summerlings part of your child's learning story. Thank you @Basiawrightphotography for capturing us so well.
The Shieling Project
Feb 15, 2019 @ 1:42pm
*** WORK OPPORTUNITY - PLEASE SHARE ***
We are looking to connect with a small pool of freelance/sessional outdoor learning professionals to deliver our programme of school residentials and summer camps, with scope for work on other projects as they develop this...
The Shieling Project
Jan 31, 2019 @ 5:00pm
Summerlings is open for enrolments! Come and join our lovely outdoor nursery, Tuesday, Wednesday, Thursday.
You can use your The Highland Council childcare hours or enrol privately!
More info: https://bit.ly/2TpcVft

Feb 15, 2019 @ 10:58am
Work opportunity - please RT

We're developing a community of sessional freelance staff to deliver our exciting programme. If you would be interested in hearing more, please DM or 📨 info @theshielingproject.org. We're based near #Inverness 😀

#LfS #outdoorlearning https://t.co/Czw32lvrMU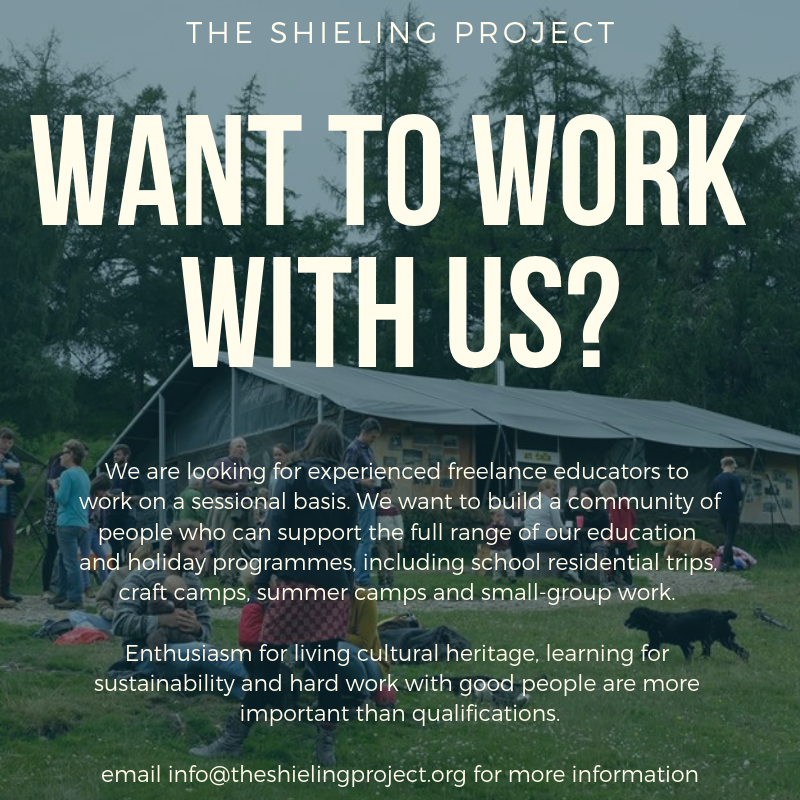 Jan 30, 2019 @ 7:04am
Volunteer Weekend at the Shieling Project - 9th and 10th of March. Come and help us build the project - roofing, painting, planting. Free food and accommodation in our lovely bothies. Come for the day or the weekend - great craic! Please get in touch if you want to attend https://t.co/5xAXgL9pSC