Subscribe to our newsletter
Photos by the Shieling Project, Mhairi Baird, George Logan and David Powell
The Shieling Project
Nov 12, 2020 @ 7:58pm
Lynbreck Croft: farming with nature and reconnecting people to the land. Check out their Facebook page and website to see the excellent and exemplary work they do!
Lynbreck Croft
Seed pockets Our team of woodland pigs are starting to make an impact. Their noses make holes in the thick vegetation, as they look for grubs and insects providing a chance for pioneer species to colonise. We're hoping to encourage more trees in these woodland edge areas. This ground would be ideal for wetter loving species such as eared willow, a pioneer which grows bushy, providing a more diverse woodland structure. It would also help extend the area of shelter, and eventually diversity of browse for our cattle. Pig power 🐷
The Shieling Project
Nov 10, 2020 @ 4:34pm
Everyone was keen to get a bit of extra feed this evening - a great example of the range of colours of the Shetland breeds #munchmunch
The Shieling Project
Oct 30, 2020 @ 1:14pm
The perfect way to take in the end of October! Our outreach sessions have been a been great way to remember what we love most about outdoor learning, place! And what a place, the Black Isle is such an inspiring spot and has such a...

Feb 24, 2021 @ 7:36am
Come and do your DofE Gold Residential at the Shieling Project this summer! We'll be learning about sustainable building, foraging, outdoor cooking, small scale farming, all set in a stunning place. Join young people from all over the UK - £250 inc food and accomm, 8-13 Aug 2021 https://t.co/QOJwVS8DHK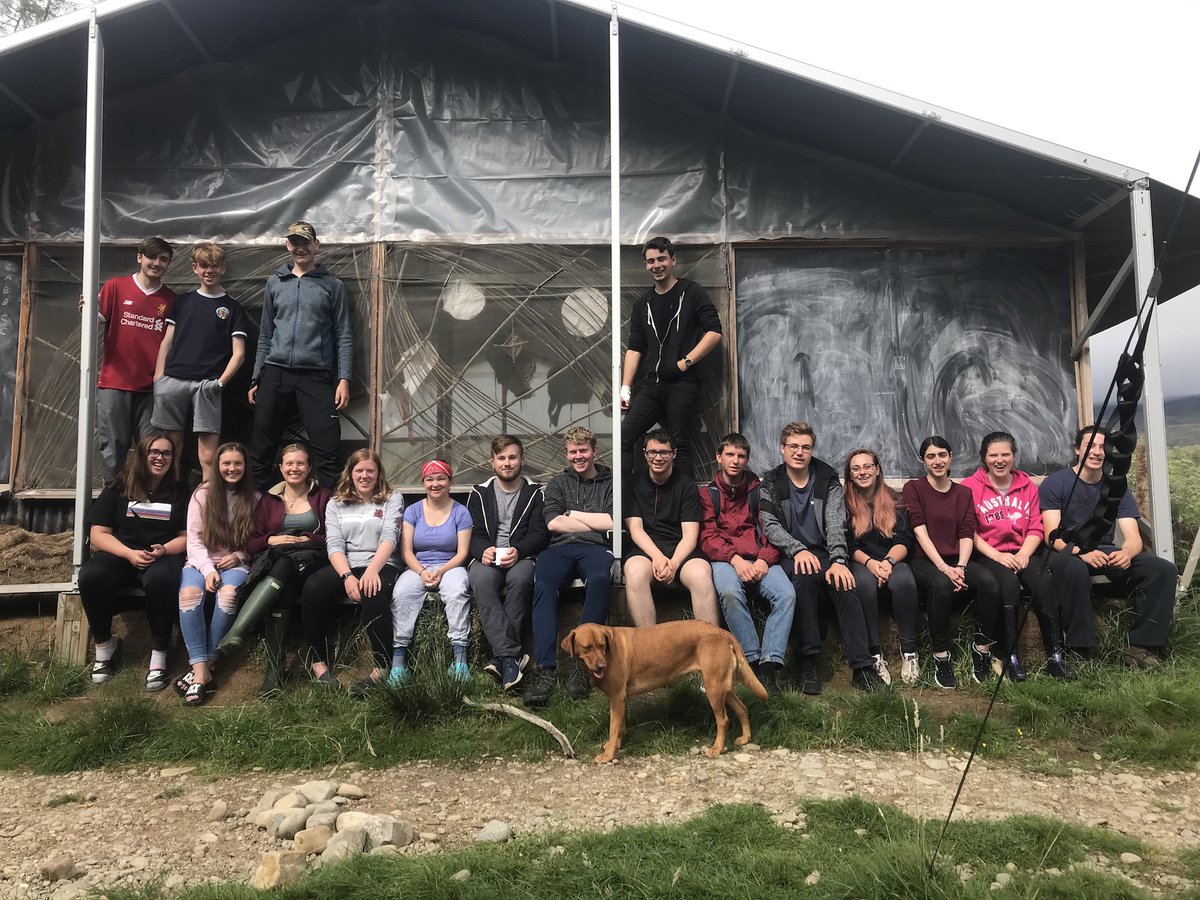 Feb 19, 2021 @ 7:29am
The weather has been so much warmer this week, nearly all the snow is gone and the birds are very chatty, we hope you enjoy the second last in this series and gain some extra inspiration for taking your learning outside, please like and share. https://t.co/xYnq8sQCaw