Subscribe to our newsletter
Photos by the Shieling Project, Mhairi Baird, George Logan and David Powell
The Shieling Project
Feb 12, 2020 @ 1:38pm
There's still time to apply for our 6 month live on-site post. This would be ideal for an outdoorsy couple who like cooking, working with children and crofting. It includes accommodation and some food. And you can grow some food for yourself! Closing date 14th...
The Shieling Project
Feb 10, 2020 @ 1:36pm
You can enrol your 2-5 year olds with us at Summerlings.
1140 funded hours available and you can share your hours across settings. We love the richness children gain from shared settings: people and places like, Cruinneachadh Childcare, Leah Donaldson Childminder, Bun-sgoil...
The Shieling Project
Feb 4, 2020 @ 8:37pm
We care about healthy local produce. This is a great way to cut down on packaging too. Thank you @corneronthesquare for helping us realise our dream of milk in glass bottles! This is one of our "Summerlings" checking how much is left!

Feb 12, 2020 @ 10:37am
There's still time to apply for our 6 month live on-site post. This would be ideal for an outdoorsy couple who like cooking, working with children and crofting. It includes accommodation and some food. And you can grow some food for yourself! Closing date 14th Feb https://t.co/jOjFeYkGWD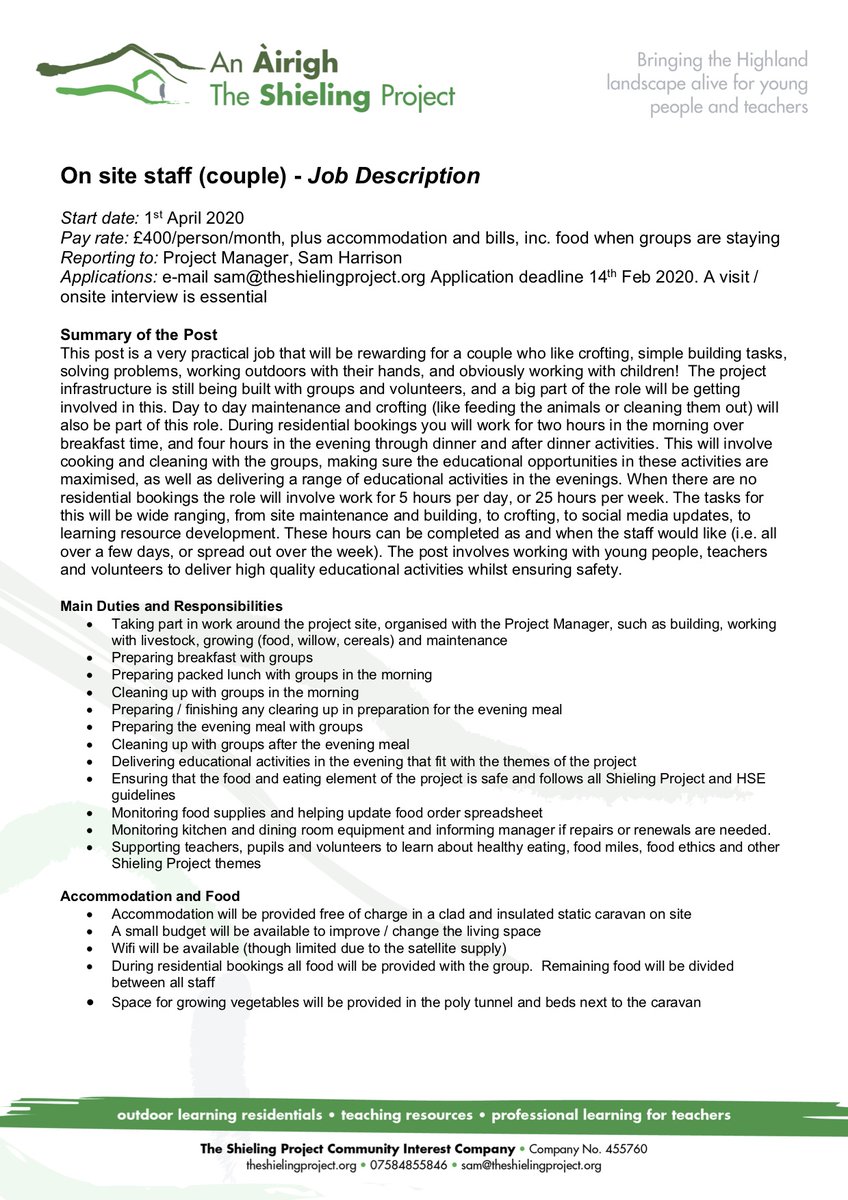 Feb 3, 2020 @ 2:57pm
Can you help? We're looking for donations of old woodworking tools: planes, adzes, broad axes, timber dogs, draw knives, large chisels, mallets for chisels, scribes, lead bob lines and chalk lines, froes, slicks, and measuring tools. For our tree to timber project - thanks! https://t.co/D1EWBJno5d